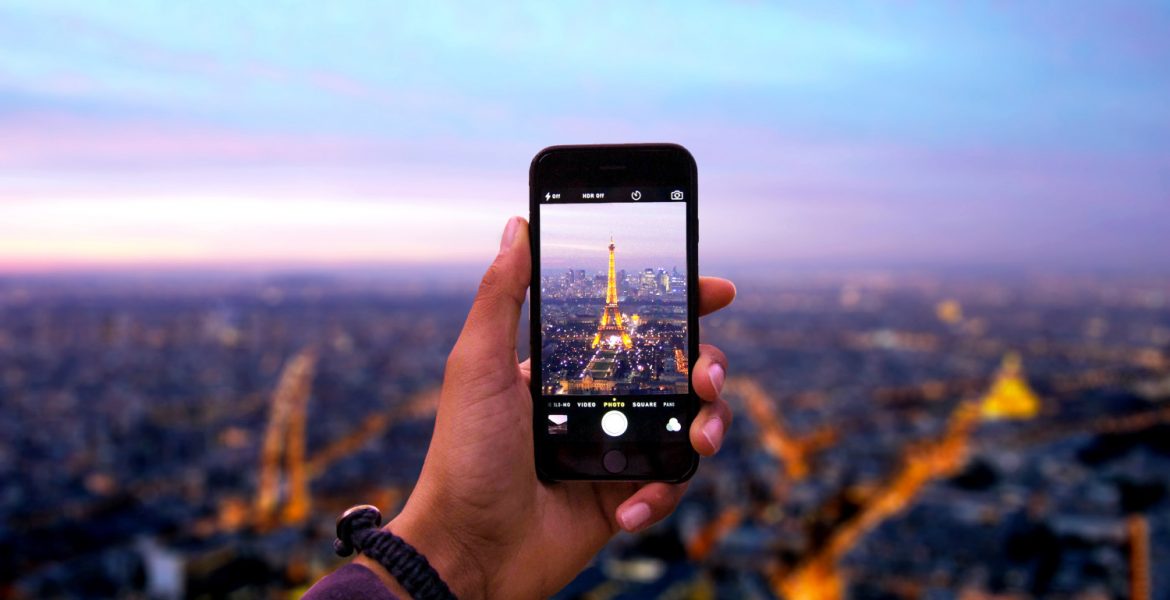 When browsing through your favourite Instagram pages, you'll probably notice that they all have something in common: stunning images that catch your attention, whether that be tasty food or beautiful destinations.
So it's no surprise that that quality of a photo is everything. The great news is that to achieve the captivating Instagram photo, it doesn't require a fancy camera or software.
In this post, you'll learn how to edit Instagram photos making them much more compelling.
1) Start with a quality shot
Achieving the ultimate Instagram post starts with the quality of the photo, no amount of editing will save a photo that isn't shot well to begin with.
Luckily, you don't need to be a photographer to take impressive images for Instagram. All you need it a smartphone and a little practice. Try shooting in natural light, and take multiple shots. This will then allow you to have an option when choosing the right photo.
Pro tip: When scrolling through Instagram, many of the captivating images focus on one subject. When taking the picture it has been said by many professional photographers that the subject shouldn't fill the whole of the frame, and that two-thirds of the photo should be negative space – that helps the subject stand out even more.
2) Choose your filter
Here's where the fun begin. Filters are like sweets: tastes vary depending on the person, but some are more loved than others. When it comes downs to figuring your own preference, explore the range of options to find a filter that complements your brand aesthetic. It's helpful to play around with each filter to see how it effects the photo.
Here are a few Instagram filters and how they change the look and feel of a photo:
Lark: A filter that desaturates reds while pulling out the blues and greens in your photos, thereby intensifying it. Great for landscapes.
Moon: A black-and-white filter with intense shadows that'll give your photos a vivid, vintage look.
Crema: A desaturated filter that gives your photos a creamy, vintage look.
Valencia: A filter that warms the colours of your photo, giving it kind of an antique look without washing out colour completely.
X Pro II: A high contrast filter that makes colours pop and adds vignette edges, giving photos sort of a dramatic effect.
Lo-Fi: This filter adds high saturation, rich colours, and strong shadows to your photo. Great for photos of food.
Hefe: This filter adds a vintage look to your photos with a darker border, and the yellow tone makes landscapes appear dramatic and other-worldly.
Pro tip: As you begin to experiment with your filter preferences, you can reorder your filters and even hide the ones that are not in use. You can adjust the intensity of any filter by tapping it a second time and adjusting the sliding scale from 0 (no effect) to 100 (full effect).
3) Adjusting the Lux setting
Once you've applied your desired filter, you can now adjust the Lux setting by clicking on the sun icon above your photo, to change the intensity this can be done by moving the slider right or left. The feature adjusts the contrast and exposure, adding dimension and bringing out the finer details.
4) Use the editing tools
Next tap on the wrench icon below your picture on the right hand side. This will allow you to:
Add a vignette effect for a Polaroid-like photo
Adjust the structure setting to increase contrast and sharpness (two effects that evoke film photography)
Scale up saturation for vivid colours, or tone it down to create a faded effect
It's all about enhancing what's eye-catching about your photo already.
5) Uploading multiple photos to Instagram
Instagram's new feature now allows you to upload 10 photos in a single album. When uploading more than one photo it is important to edit each photo individually. This can be done by tapping the Venn-diagram icon in the corner of each photo, this will allow you to choose a filter and edit each photo as detailed above.
6) Time to upload!
You now have two options.
Option 1: Post your photo straight away
If you're ready to post your photo now, then go ahead and post it by adding a caption, a geotag, tagging any relevant Instagram users, and clicking "Share."
Option 2: Save your photo for later
Not ready to post your picture yet? Click ahead to the next screen where you would write your caption, then click back to your edited photo, and press the back arrow again. Instagram will ask if you want to save your image, including all your edits, as a draft.