Stop Loan Sharks drive to report more illegal money lenders
Google PPC / paid social advertising
Stop Loan Sharks are England's official illegal money lending team. Having engaged Rewind Creative for support on social media lead generation, we ran a campaign split between Facebook ads and Google Pay Per Click (PPC). 
The interest based targeting on Facebook dominated any Facebook pixel strategy, along with the results from Google PPC. Searches were quality, however, compared to Facebook, extremely overpriced and were not returning anything close to the value and quantity seen with Facebook ads.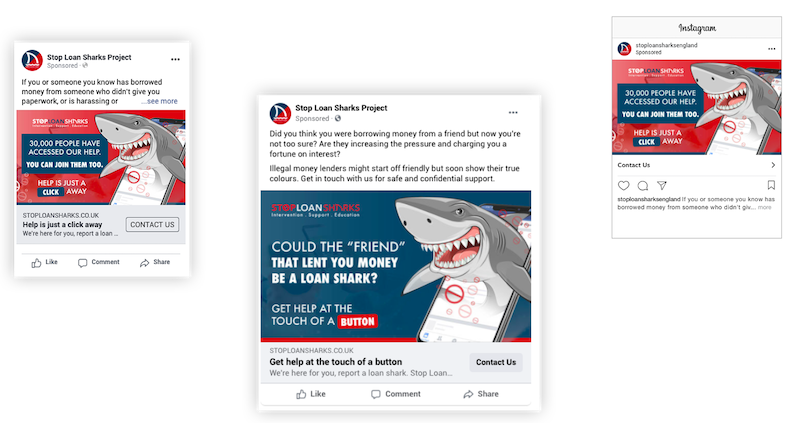 The results
The 1 month campaign reached over 30,000 people, got over 600 link clicks and got 41 form submissions and 90 website chatbot startups leading to actual conversations.
Discover more of our work