Working in a sector that has been under greater demand than ever since the pandemic, White's Training wanted to focus on how they were connecting with their audience and providing value and quality through their marketing activities.
Working with the team through workshops and brainstorming sessions, we presented a strategy that would reposition them in the sector recognised for their innovation and contribution to the sector.
Introducing a multi-channel strategy across social, PR and paid media, we implemented this in practice and found growth across all channels in engagement and followers by creating channel-specific content that evoked emotions and conversations. This was supported by active customer and prospect engagement across social media to improve brand awareness across all channels and in conversations later down the line.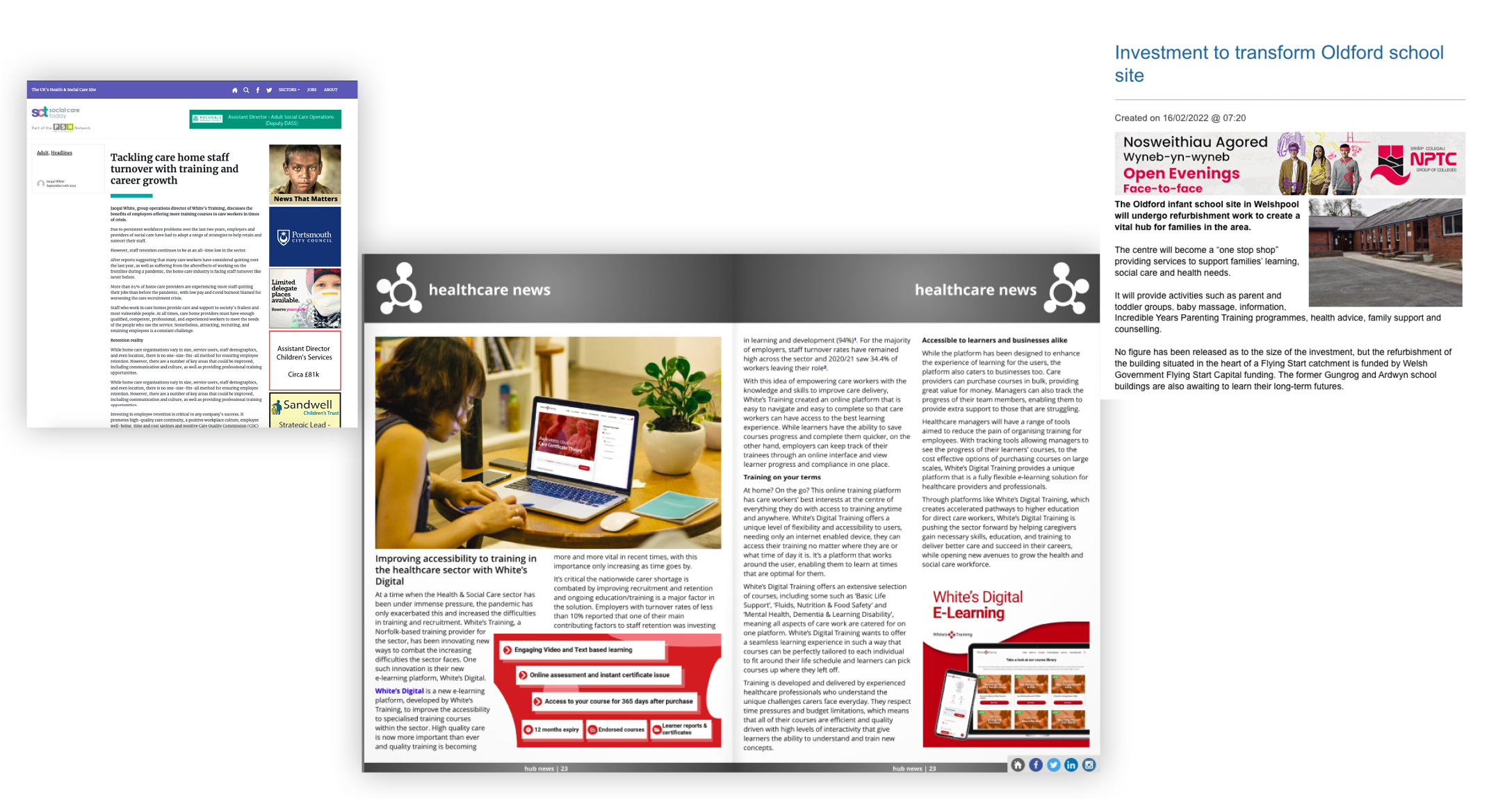 The results
> Coverage across publications such as Social Care Today, The Carer and Hub News
> Over 650 link clicks to campaign landing pages in 3 months
> 100% increase in monthly lead generation
"Their passion, professionalism and knowledge, as well as the design work and implementation, have been impressive."
Jack White – Managing Director
Discover more of our work