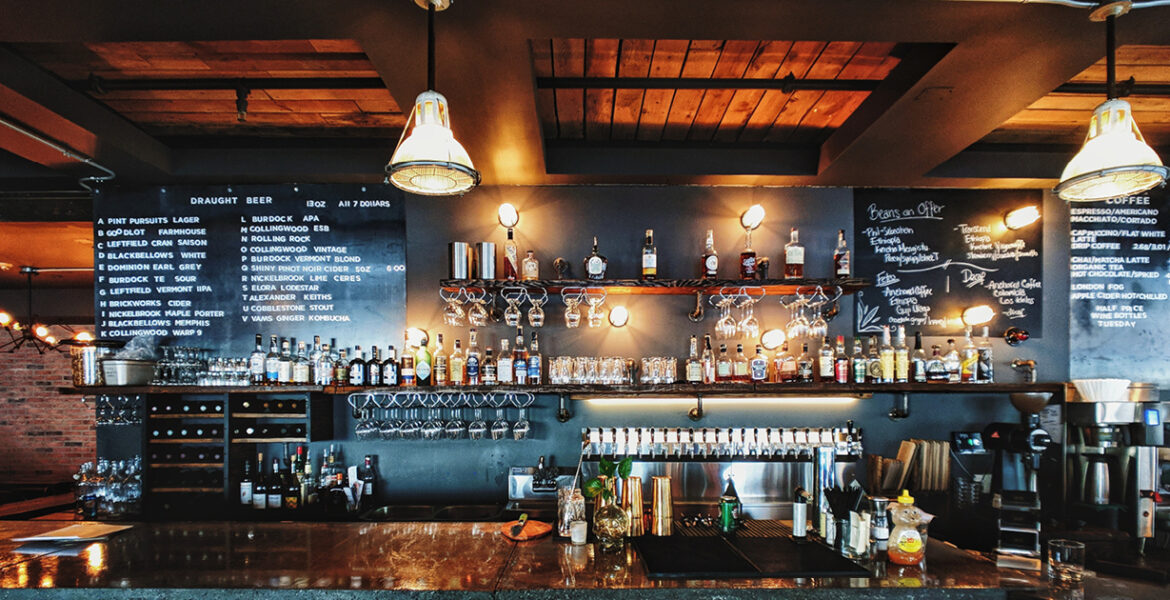 I recently went to Manchester, and as the great city isn't my birthplace, I had no idea what restaurants, activities and places were available to me. In the past, a simple Google search of "places to eat in Manchester" would bring me a list of Google's best ranking restaurants and dine-outs, however the process was actually a lot more tedious than I would have liked.

Although Google lists a lot of places that are relevant to your search, there's still a lot of looking and reading required in order to make an informed decision. I found I was spending at least 10 minutes reading through the Google reviews, looking at the photo's of the restaurant and food, and trying to find online menus and directions. Even though all the information was near-enough laid out for me to see, it still felt like I was spending too much time actually making any decisions.
Instead, I took the same search and tried it on the TikTok search bar.
In an instant I was given a whole range of short video content that was focused on the different restaurants and food places Manchester has to offer. Instead of having to click through various restaurants that Google had provided that weren't specific to my search, I was given all of the information and content needed to help me find where I wanted to eat.
Accounts like @eatinmcr, @chowreviews and @littlebloggerr all have content that is aimed at tourists and those visiting different cities in the UK who may not know what's on offer and where the best places are. These accounts amass thousands of followers due to their specific and helpful content, most of which is needed on a daily basis for people all across the UK. This is because they are creating short videos that include all sorts of information that people want to know when looking for somewhere to visit: the location, the pricing, the venue itself and what type of food and drinks are available to buy.
Having content so easily digestible and accessible is one of the main reasons why people are now turning to TikTok when looking for something similar to what I was looking for. Video content does really well when it comes to marketing, as people's attention spans are shortening and video manages to catch their attention before they continue scrolling. When I was looking for somewhere to eat in Manchester, I found scrolling through the TikTok's that were related to my search was not only a lot more interesting, but more helpful than clicking and searching through the Google results.
TikTok is great for making more location specific searches. Just like Google, TikTok SEO can play a massive part in making you more discoverable and visible – especially if you are creating content that is location specific, like restaurant or activity based videos.
There is a significant number of people who are using TikTok as a search engine, just like I did at the start! Therefore, how you make your videos more discoverable, rank higher on relevant searches and be pushed in front of your audience, there are specific SEO activities that you can implement on your TikTok channel.
In order to make your content feature on more people's feeds, hashtags are a great tool to use. There are millions of different hashtags that can be used on your videos, however you should look to choose a select few that are targeted and used by those you want to reach. Content that is tailored to your target audience is a great place to start when looking to post more frequently on there as a business, which is explored more in our TikTok Do's and Don'ts blog post.
For example, if you are a restaurant in Birmingham and have created a video that shows your most popular menu items in order to try and gauge interest from potential customers, you should aim to use hashtags such as #birmingham #restaurant #placestoeat or even #pleacestovisit. These hashtags are specific to your target audience and are used regularly by people looking for places to visit.
Another way to make your content more discoverable would be to make use of the text feature that you can add to your videos. By adding a few keywords in the first 5 seconds of your video, it will allow TikTok to read this text and recommend it to users who would be interested in content based on the keywords you have mentioned.
For example, if a search for "best places to eat in London" was made, the videos that are recommended first are those with those same keywords are recommended first.
Those same keywords can then be used for the caption of your TikTok. As of recently, TikTok have extended their character limit to 2,200 characters – meaning captions can now start giving more value and information that accompanies your video content. You should use your captions in a neutral and natural way, try not to stuff your caption with keywords that are relevant to your video as this may look spammy or harm how many people your video is being served to.
TikTok vs Google
Although TikTok is being used more as a search engine for a lot of users, the way it works in comparison to other search engines – such as Google, is still very different. TikTok is great for getting answers to questions and queries that are predominantly opinion based – for example, "best places to eat in London" will differ from person to person based on their own preferences and thoughts. On the other hand, Google is used better when looking for longer answers, or more specific questions; if I wanted to know what restaurant in Birmingham sold a very specific dish, then I would more likely use Google to find this answer rather than TikTok.