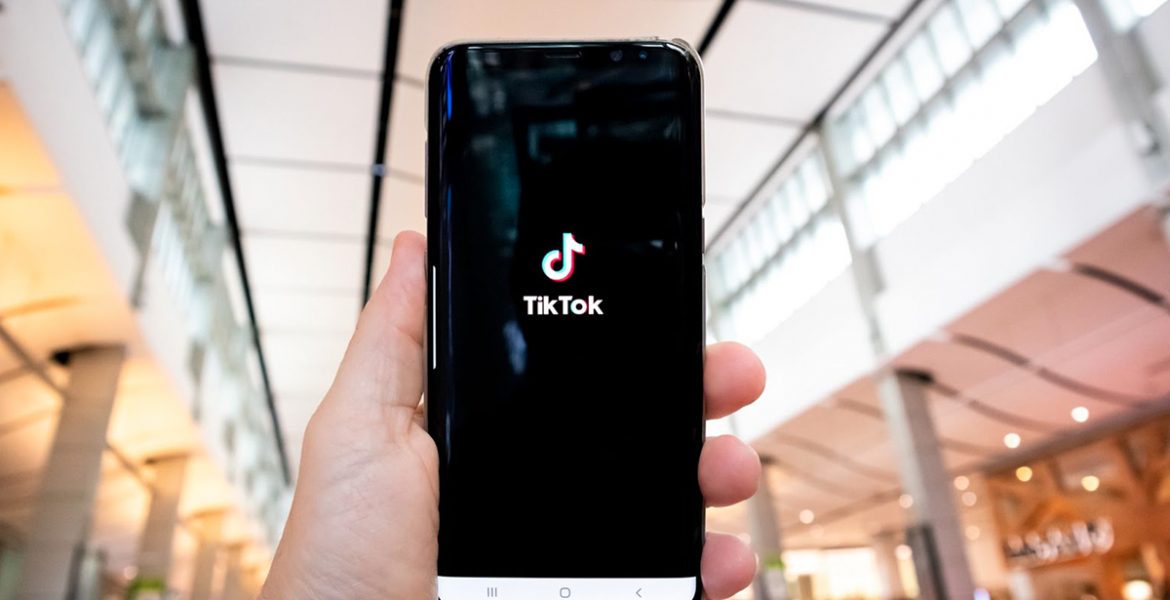 Available in over 150 countries and with over 1 billion monthly active users, many brands have turned to TikTok as another platform where they can build engagement and interact with their consumers. The video focused app initially had a great appeal with Gen Z, and has since grown in popularity with users aged 30-49, with this age range making up 30% of their user base in 2023. So, what are the TikTok do's and don'ts?
TikTok was the most downloaded app in 2022, with 672 million downloads last year alone. The global phenomenon continues to attract brands from all industries, with the likes of Netflix, NBA and Nickelodeon being some of the most followed brands in 2022. The brands that succeed tend to push themselves outside of the usual brand parameters for social media, with relatable content, UGC, trends, and playful campaigns dominating their feeds. So how do you navigate TikTok as a brand? Here's our do's and don'ts for brands on TikTok.
Create content for TikTok
TikTok users value creativity, so focus on creating unique, entertaining content that resonates with your audience. Videos on the platform can be as long as 10 minutes now, and longer form content is starting to outperform the usual short form style that we have seen dominate the platform in previous years, so use this opportunity to really drive value and give your audience something to keep them engaged with you for longer on the app.
Popular trends, sounds and hashtags can still be useful on TikTok, especially with its rise in searchability and making it easier for users to find content through keywords. Using keywords in your content, both on your video and in your caption, can help you to be more discoverable, as well as help TikTok to better understand what your content is about and serve it to relevant audiences.
Make engaging and entertaining content
Keep in mind that TikTok is still currently dominated by a much younger audience, so no matter what kind of industry you're in, try and keep the content engaging and entertaining. Our attention span online is getting shorter and shorter over time, so you need to grab your audience's attention right in the first few seconds of your content to keep them hooked.
Let's take a look at Ryanair's account for example. With over 28 million likes and 2 million followers, Ryanair is a prime example of how brands can succeed on TikTok. Relatable content combined with trending sounds means that their videos perfectly fit in on the platform, but still showcases their brand. In fact, every video subtly promotes their offers or their brand identity whilst entertaining their followers.
Experiment with different video formats
When it comes to video ideas, brands should never feel constrained. There are endless ways to promote a product or service on TikTok, in an authentic, engaging way. This is true for both brands and creators. So, how can you do this?
Whether it's an unboxing video, how-to tutorial, trending news topic, day in the life, these are just a few of the ways you can create different content for TikTok. The more time you invest into the platform, the easier it will be to discover what your audience wants. Creating more content gives you more opportunities to appear in your audience's For You page, giving you a greater chance to create trending content. It's important to remember that trends come and go quickly on TikTok, so whilst it's a fast paced platform, it also means there's always new formats to be tested.
Work with TikTok creators
TikTok remains a platform where personality beats brands. In fact, only 5% of the most engaged accounts on TikTok are brand accounts. This is a platform where the phrase 'people buy from people' has never been more true. Whether the content is intended to promote a product or service or not, the influence TikTok has with its user base is extraordinarily powerful.
Finding creators and influencers that resonate with your brand and have a voice in the communities you want to reach is the key. Bonus points if they already value and support your brand, as audiences are becoming more aware of influencer content that's purely transactional and lacking in sincerity, with the rise in 'deinfuencing' taking the platform by storm.
Don't try to target everyone
TikTok's growth shows no sign of slowing down, and with a growing audience, brands need to really define who it is they're trying to reach on the platform. The social media platform's algorithm has been commended for its adaptability to individual user preferences, searches and sourcing related content – one that platforms like Instagram have tried (and failed) to replicate.
This means that brands need to develop a consistent content strategy that resonates with their target audience time and time again, and becomes a resourceful library that TikTok recommends to users repeatedly.
Don't focus on the short term wins
It's all about the long game. If you've started out on the platform and aren't seeing the views you're looking for, don't lose faith. TikTok's algorithm is ever changing and unpredictable, and it could take months of consistent posting, testing different content and finding the formulas that push your brand through to your audience.
Growing your community is a long term strategy you should be focusing on, beyond the performance metrics of views, reach and engagement. Your followers will be your biggest advocates on the platform, and building trust and value with them over time will gain their support continuously, working towards the long term growth of your brand on TikTok.
Be consistent
Frequent TikTok posting is essential for creating an engaged following and expanding your brand's presence on the network. When you upload content on a consistent basis, you keep your audience engaged and give them a reason to return to your page. TikTok's algorithm promotes consistency, so posting regularly can increase your chances of being featured on the "For You" page.
Consistency also helps with the growth of a brand identity and the building of a community around your content. You can create a loyal following and increase your chances of success on the platform by continuously providing high-quality video that resonates with your target audience.
Don't be too promotional
TikTok is a platform that prioritises creativity, entertainment, and authenticity over overtly promotional content. TikTok users aren't interested in watching branded content that feels like an advertisement. Instead, they seek content that entertains, educates, or inspires them in some way. Brands that create promotional content that is too salesy, pushy, or inauthentic are more likely to turn off potential customers than to attract them.
Create content that feels natural and authentic to the platform, without being overly promotional or salesy. The key is to strike a balance between promoting your brand and creating engaging, valuable content that resonates with your target audience. By doing so, you can build a loyal following and brand awareness without sacrificing the entertainment value of your content.
We know that expanding to a new platform can be daunting and time consuming, but TikTok offers fresh opportunities for brands to build communities and increase their awareness with new audiences.

If you're looking to change your TikTok strategy, or your brand is a complete newbie to the platform, we can handle all of the hard work to make your channel a success. From finding new creators to partner with, to creating compelling content strategies, we understand how to create noise for you on the platform. Want to know more? Get in touch with us to see how we can transform your brand into a TikTok sensation.