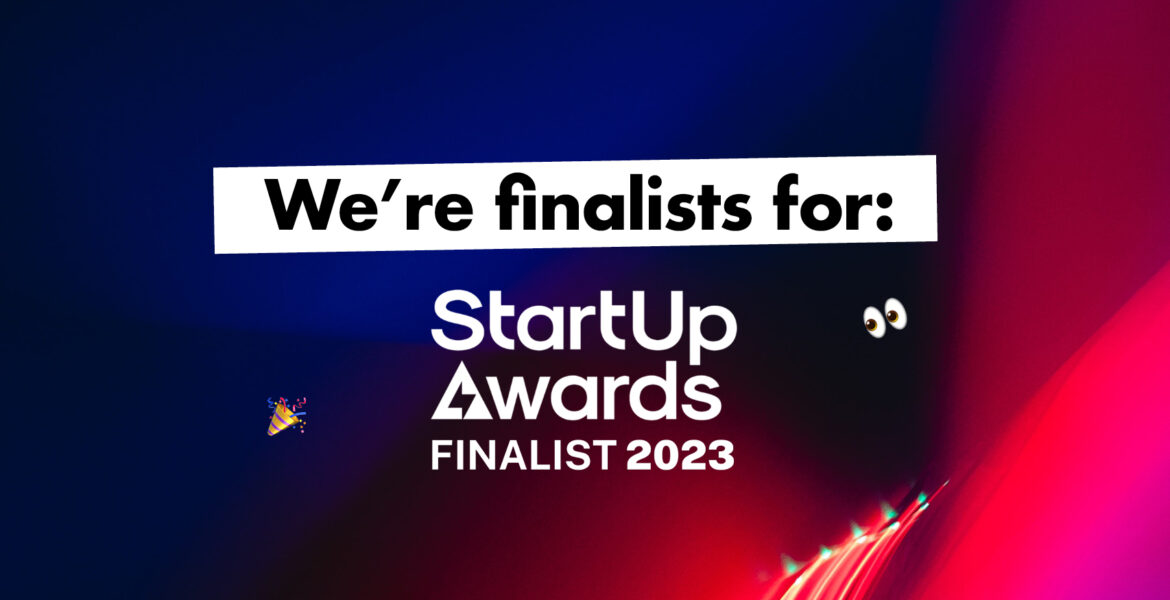 We're delighted to be a finalist for Marketing, Advertising and PR in the Midlands Start Up Awards, for the second year running.
The Start Up Awards acknowledge the contributions of new business ventures in ten regions across the United Kingdom, and the awards recognise the impact that Start Up businesses have on the economy and communities.
After receiving the same accolade in 2022, being named a finalist in the West Midlands Marketing, Advertising, and Public Relations category this year is truly an honour. In the last year, our work with clients has reflected changing audience behaviours in light of the cost of living crisis and the possibility of a recession, with our strategies updated to help our clients navigate their markets and effectively connect with their audiences.
In 2022, one of our residential architecture clients appointed us to carry out their rebranding, marketing strategy, and launch. Our team created a new brand identity to reflect both their architectural experience and their new self-build and renovation vision.
We successfully launched their new brand through web, PR, social media, and paid advertising. We secured tier 1 coverage in Homes & Gardens in the first three months of launch, resulting in 8.4 million potential impressions and 5 leads from prospective customers. Our social media campaigns increased their social media reach and engagement by 1,672% and 418%, respectively. Between August and November 2022, we outperformed our KPI by 489%, generating high-quality prospective leads across the Midlands.
We are also aware that many small businesses cannot afford to outsource their marketing but still require assistance. Since February 2021, we've been collaborating with Norfolk County Council, devoting our team members' time to providing free advice and action plans for small businesses. So far, we've helped over 130 businesses in the county and will continue to do so for the next two years. This opportunity has given us the opportunity to share our expertise and ideas on how they can overcome any digital obstacles and truly drive their business forward in the modern era.
Speaking on the achievement with the Start Up Awards, our founder, Matthew Layton said "One of the reasons why I created Rewind Creative was to give a better solution to SMEs. I launched Rewind Creative after 8 years of working in-house and seeing how difficult it was to work effectively with agencies. I wanted to rebuild agency and client relationships, integrating teams, visions and goals so that our clients could be truly aligned with us.
"We integrate stronger with the way we work, brainstorm and plan with our clients and this is exactly why we love working with small businesses. We wanted to create a service and approach that gave SMEs access to our experts and specialists, with affordable, realistic pricing and bespoke strategies that really understood their business and audience."
One benefit of being a start-up is the ability to build a core team that understands the vision and truly believes in it, which we are extremely proud of and have strived for since the beginning. This has been an important part of building our team and attracting employees who are enthusiastic about working in a small business that can truly make a difference in the lives of others through our creativity.
Having team members who understand the fundamentals, opportunities, and challenges of a small agency means they are more understanding and empathetic to our small business clients and can provide them with creative solutions that are affordable while driving true business growth. This team approach will be carried forward by every employee as we expand to new stakeholders, ensuring that our vision is completely holistic in what we do.
We've re-examined our vision and purpose over the last few months and are very excited about what this year has in store for us. Being recognised for the work we do for our clients during a difficult time for businesses is a very proud achievement.
We can't wait for the awards in May, and in the meantime, we'll be gearing up with more big announcements and launches!